Remember to search our listings for historic Great Falls homes.  Kelly Parks, broker/owner of Great Falls Realty owns the Paris Gibson mansion and is an appointed commissioner on the Historic Preservation Action Commission (HPAC) led by Ellen Sievert, Preservation Officer for the City of Great Falls, Montana. 
Be sure to pick up a walking tour brochure of the grand old historic residences in the historic district including the famous Millionaire's Row (4th Avenue North) all an easy walk from Gibson Park.
I am a huge advocate of recycling old houses and buildings.  It is a greener option than building new.  Old neighborhoods have great walk scores too. 
Help us save our grand old mansions by moving back into the old neighborhoods!!
Additional information on historic preservation may be obtained on the City of Great Falls website under Historic Preservation or by calling Kelly Parks- broker/owner at 406-788-6826.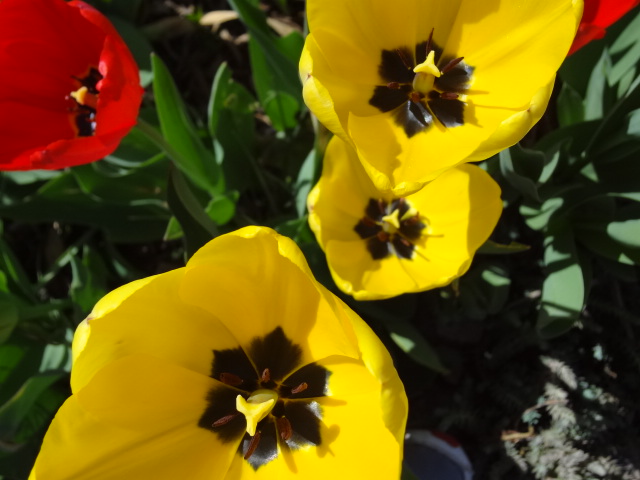 Tulips this spring in Historic Gibson Park, Great Falls, Montana - courtesy: Kelly Parks